Bunnydog, small bronze sculpture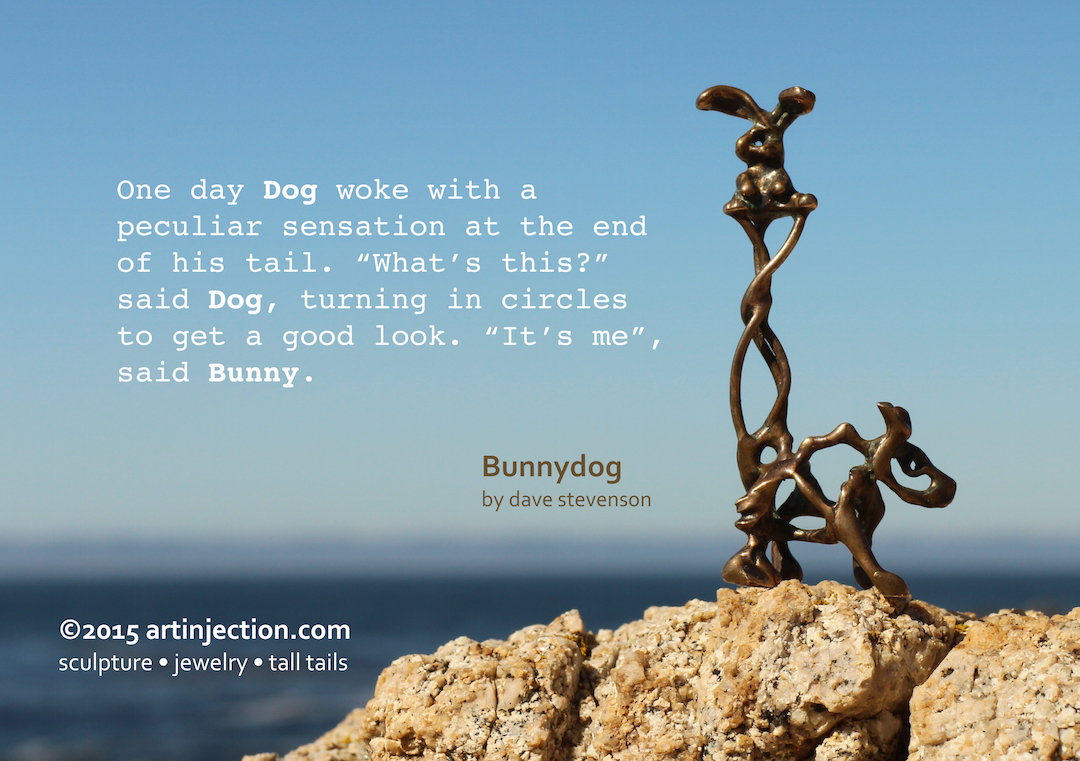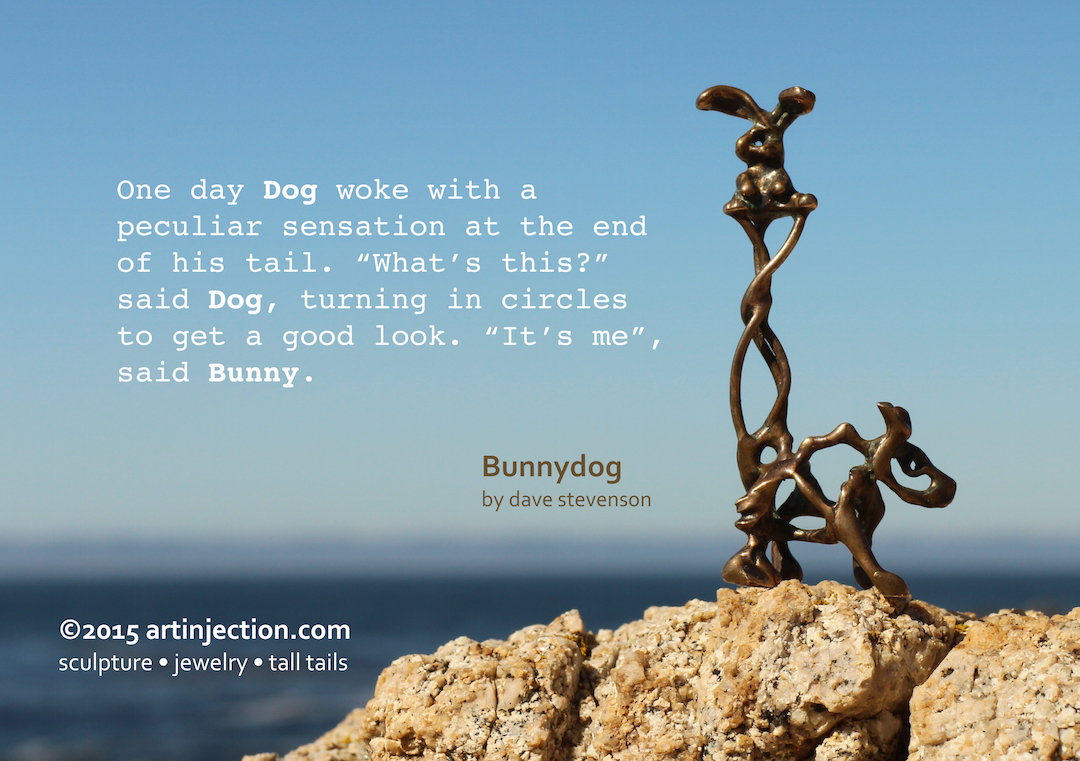 Bunnydog, small bronze sculpture
This Spring: Tiny Bunny traps Giant Dog in a perilous game of hide-and-seek. Will Bunny elude Dog in perpetuity...adroitly balanced, fiendishly close, just out of reach? Bunnydog playfully reminds us how often the thing that we're looking for was actually right there the whole time.
Besides, what could be more acrobatic than balancing a rabbit on your tail?Help Acrobat gain its footing in NYC & stabilize your own art collection by bringing home the clownish pair of pranksters.
Barking approximately 3" high, Bunnydog is handmade, signed and finished by me right here in NYC.
Bunnydog by Dave Stevenson. Bronze, approx. 3 inches high.